Home

/

Posts

/

Dietitian at Fun Time Kids Academy 2
Dietitian at Fun Time Kids Academy 2
April 20, 2017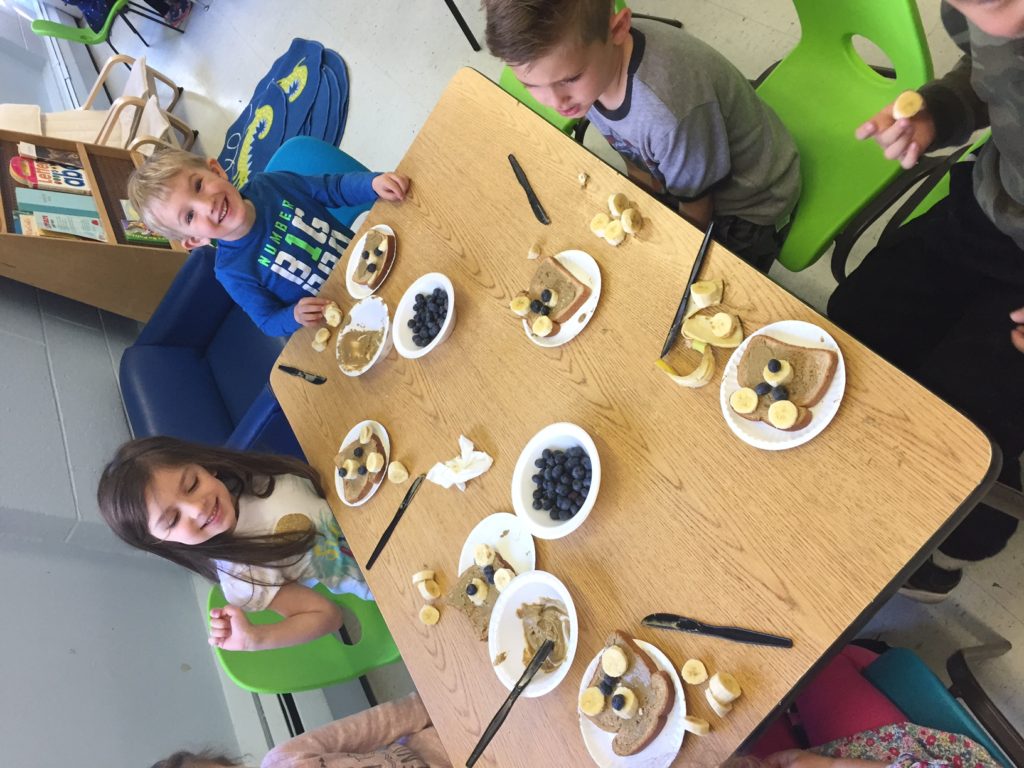 At Fun Time Kids Academy 2, meal time is an opportunity for learning. Twice a month, under the direction of Ms. Danielle Colombo, registered dietitian from the local ShopRite, will visit Fun Time Kids Academy, and provide a fun, interactive healthy story time for children ages 3-5.
Ms. Colombo provides instruction on helping children develop positive attitudes toward food, and to learn to enjoy eating well. The children are involved in the food preparation of healthy snacks, setting the tables, washing hands, and cleaning up afterwards.
Children are provided the opportunity to discuss proper manners, use of
utensils and incorporating math and science skills during nutritional fun. Children will count how many seeds are in an apple, or how many blueberries on their plate. Children learn to identify the colors and shapes of various fruits and vegetables, learn where fruits and vegetables come from, as well as learning the importance of the vitamins and minerals they provide to keep us growing strong.