About Us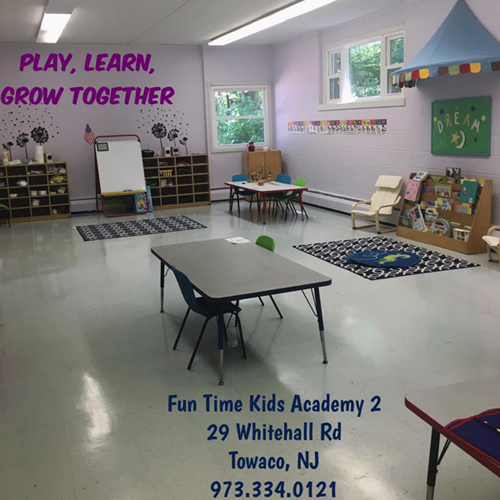 Mission
Our mission is to inspire children to become lifelong learners in an interactive environment that is healthy and safe.
Vision
Our vision is for our children to be successful enthusiastic learners in the classroom and throughout their lives.
Philosophy
Our program at Fun Time Kids Academy 2 is flexible and filled with an abundance of opportunities for exploration and discovery. Our play and learning environment accommodates the individual needs of each student as well as develops their natural curiosity that encourages the development of:
Self-confidence and positive self-image

Consideration and respect

Feeling valuable to the group

Learning skills for program solving

Self-responsibility

Physical, emotional and intellectual skills
Through structured spontaneous play and small classroom groups, children will devleop complex skills in all areas of development which include: physical, motor, social , emotional, language and cognitive.